Our company came into existence in the year 2008 as a Private Limited venture with its operational unit at Chennai, Tamil Nadu (India). We have our expertise in the domain of manufacturer and supplier of various types of tissues. Our brief product catalog comprehends Kitchen Paper Napkin, Disposable Tissue Paper, Tissue Paper Roll, Roll Dispenser and many more. Our products are manufactured using rich grade raw material sourced from highly allied vendors of the market. Our vendors are technologically advanced and cross check the quality of each product before making it ready for final dispatch. More over our company possesses a state-of-the-art infrastructure that is equipped with a team of high caliber professionals that forms our strength. We transmit our customers with best logistics solutions ensuring time constraint deliveries of our products. With all such practices, we have enabled our self to embark desired benchmarks in the industry.
Mr. C H Mukesh is leading all the corporate affairs of Vandana Tissue Papers Pvt. Ltd. He owns the headship of the company and is responsible for all duties of the Managing Director in the company.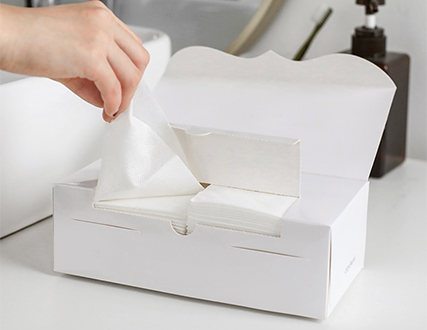 He, with his visionary and progressive approach, is guiding us in the consecutive of the path to success. He possesses in-depth knowledge in the concerned industry which has enabled to foster a rapid growth in our organization. His being dynamic in philosophy and innovative in nature keeps our men and mechanics timely updated with the market coming changes.
We have in our organization a number of favorable work forces whose aim is not just to make bucks and incentives but to serve our clients with the optimum level of satisfaction. We believe in service not in business. With client cardinal philosophy, we have become able to serve a number of our valued clients spread across nationwide. With team is competent enough to work efficiently and effectively and they never let us down in case of urgent or late workings. They give their 100 percent efforts some as to meet deadlines.